Bill Paints Pet Portraits
Original Wildlife Paintings
In Oil on Canvas by:
Bill E. Carnahan
Bill Paints Pet Portraits
2002 Englewood Ave - A
Yakima WA 98902
509-248-5676
wna.b17@gmail.com
www.billpaints.com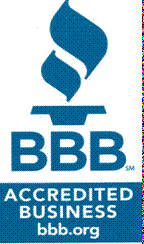 Wildlife Paintings Page 2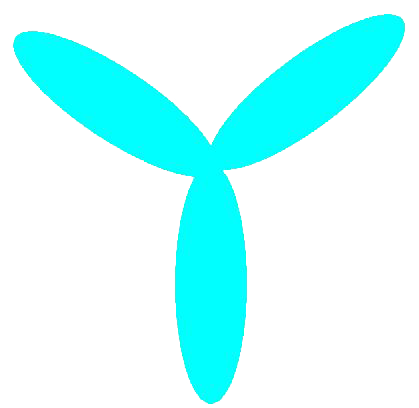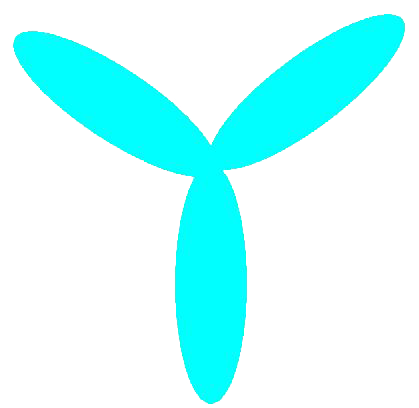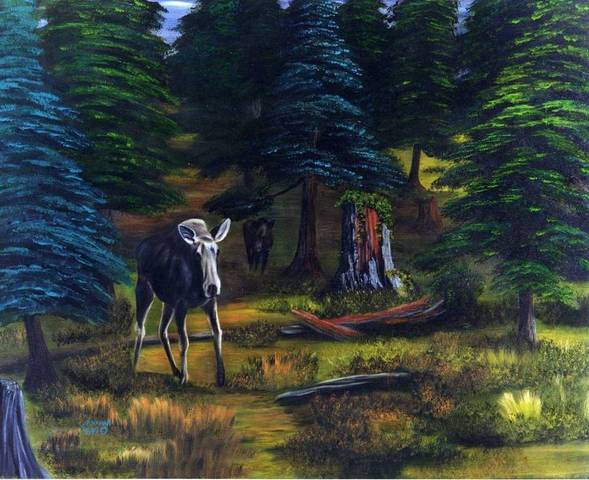 Moose are very large and unpredictable in the wild. These were at Northwest Trek. Mom is coming out of the woods while the calf is back in the shadows.
"Following Mom" # 910

Prints Only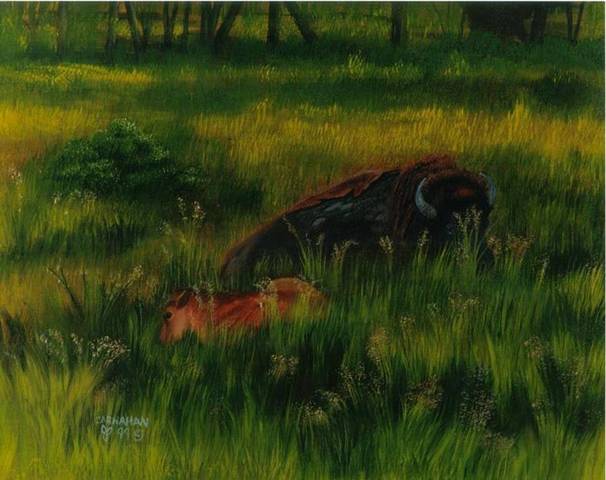 Notice the cow and calf are facing opposite directions. This is a protection method. Any thing approaching from any direction will be seen by one of them.


"Quiet Time" #914
Original 16" X 20"

$450.00
Sandhill Cranes are interesting looking birds. They migrate through eastern Washington each summer. The red cap is hard to miss. They also make a tremendous noise when they vocalize. Standing about 3 feet tall they don't go unnoticed.

"On the Move" # 909

Original 36" X 24"

$1200.00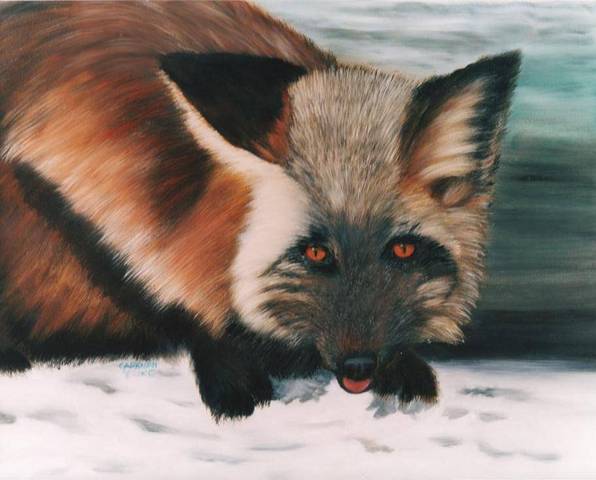 Red Foxes vary a lot in color, from the lighter red-orange to the darker colors like this one. This one is actually looking under a car at a Mount Rainier parking lot trying to get a discarded yogurt cup.



"Sly" # 920


Original 16" X 20"

$450.00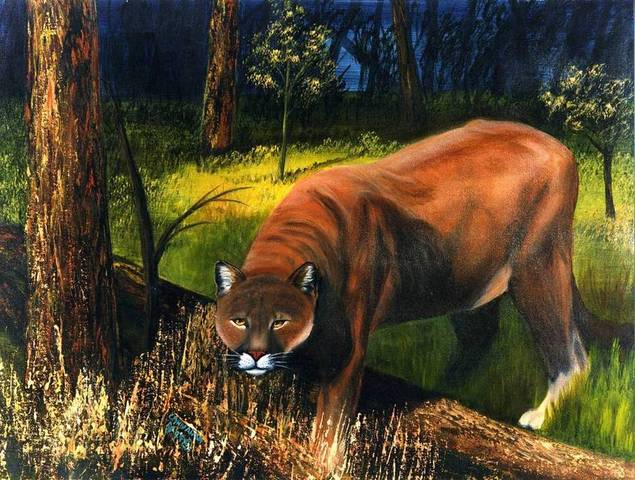 Cougars are great hunters. They will watch and are hard to see. They are very quiet but their scream is penetrating.






"On the Trail" #913


Original
18 X 24
$600.00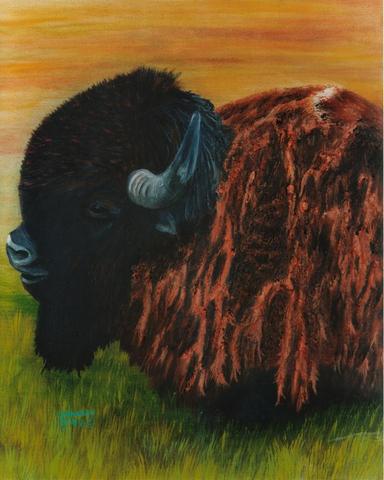 Bison get pretty shaggy in the spring and early summer as they loose their heave winter coats. This painting has a lot of texture on it to depict that. They do look much better before and after this stage.
He is enjoying the warm sun.


"Resting" # 915
Original 20" X 16"

$450.00
509-248-5676
wna.b17@gmail.com